How to navigate between the feed view and the calendar view
How to navigate between the feed view and the calendar view
You can see all of your live, scheduled, and draft post in Levuro from the feed view or the calendar view.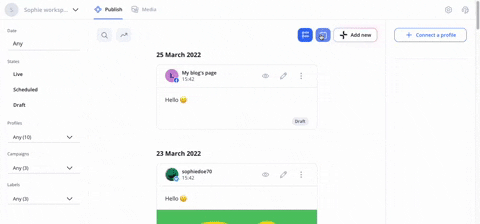 Calendar view
The calendar view gives a quick overview of all of your plans to post for the following month. So you can make sure you don't forget anything. Drag and drop your scheduled and drafted post to modify the publishing time quickly.
Feed view
You can see your entire posts with the full text and images with the feed view.
Updated on: 22/03/2022